Nowadays, people use laminators for different purposes, and it has become an indispensable device at home and offices. But, of course, usually, people use it for lamination, to protect their printed papers. Besides, they use a laminator for foil to create a beautiful foil design.
What is the most common usage?
Of course, in most cases, people use this device to laminate papers. Lamination is an excellent way to preserve printed papers for years. It is a process in which sheets of paper are covered by a plastic film using a hot or cold adhesive. It protects them from dirt, grime, and even moisture. The most common usage is document lamination, such as certificates and diplomas, making them water-resistant and longer-lasting.
Lamination also gives a glossy look to your laminated books, which enhances their beauty. In addition, it makes the document look neat, clean, and professional.
Besides, lamination prevents the ink from fading away. Thus, it protects printed ink from damage due to exposure or handling. Primarily, it is helpful for photos. They often fade under the sunlight.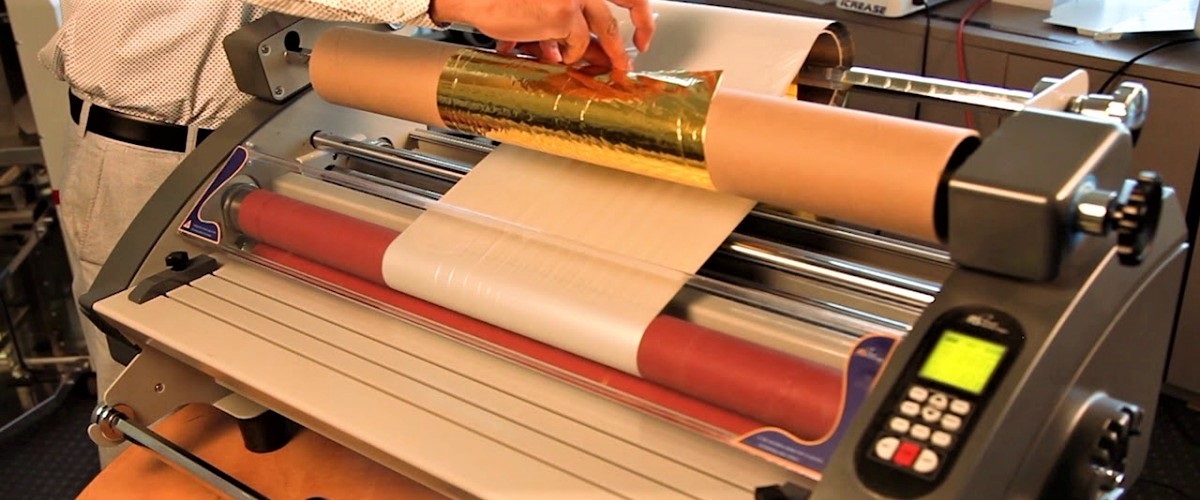 What is foiling, and why do people use it?
Foiling is the process of applying decorative foil to paper or other materials. The foil adds a glossy look to the design. People usually foil through embossing or die-cutting, but laminating is also popular when working with paper.
Foiling with a laminator is a fast and inexpensive process. In as little as 10 minutes, you can transform a piece of paper into something that looks more like foil than paper.
Usually, the laminator includes the heat rollers to apply the foil using pressure and heat, which also melts the foil onto the paper.
The usage of decorative foiling is a good idea for greeting cards, scrapbooks, and invitations.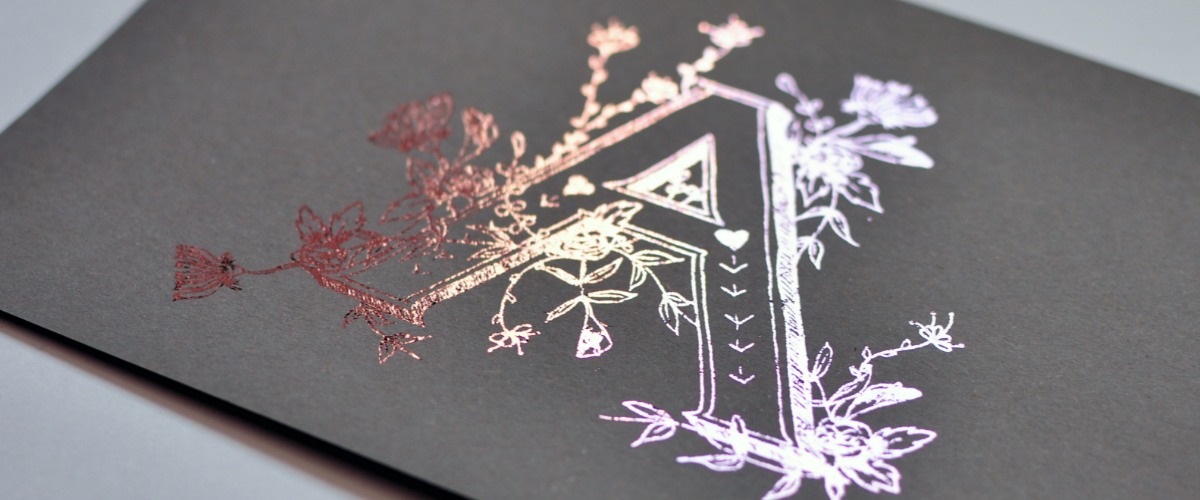 Where do people use a laminating machine?
Laminating machine is a versatile tool that you can use in multiple work areas. They can be found in homes, offices, schools, or any other organization to protect documents from elements like water, spills, and stains. People also use it for making presentations at work so that they stay longer looking new.
It involves different users and applications. For example, business owners laminate their contracts and invoices for security reasons. Some manufacturers use a laminating machine to shrink-wrap their products, such as jewelry and other valuables. People who like to protect their personal belongings such as photos, cards, and essential documents tend to purchase a laminating machine for home/personal use.
A few years ago, a laminating machine was expensive and had more capabilities that we didn't need. A new generation of laminating machines is more affordable and gets many of the functions we need.
We are supported by our audience. When you purchase through links on our site, we may earn an affiliate commission at no extra cost to you.
Our newsletter
* We will never send you spam or share your email with third parties